Kurdistan institute for strategic studies and scientific research-cancer research
Title: Correction of an error in Lippincott Illustrated reviews Pharmacology 6th edition, 2015, chapter 46 (anticancer drugs, p 605, Mechanism of action of tamoxifen)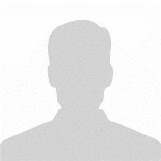 Biography:
Hussein Albarazanchi born in Iraq, 1977, has M.Sc. cancer pharmacology from university of Bradford-institute of cancer therapeutics, and also has Bachelor degree in veterinary medicine and surgery from college of veterinary medicine-university of sulaimani-Kurdistan of Iraq. Currently he is working as a researcher in Kurdistan institute for strategic studies and scientific research-cancer research Dept., Kurdistan of Iraq; and as a lecturer of anticancer drugs in college of pharmacy university of sulaimani.
Abstract:
Tamoxifen is one of the selective estrogen receptor modulators (SERM) with tissue-specific activities for the treatment and prevention of estrogen receptor positive breast cancer. Tamoxifen acts as an anti-estrogen (inhibiting agent) in the mammary tissue, but as an estrogen (stimulating agent) in cholesterol metabolism, bone density, and cell proliferation in the endometrium.
Mechanism of action:
Tamoxifen is a nonsteroidal agent that binds to estrogen receptors (ER), inducing a conformational change in the receptor. This results in a blockage or change in the expression of estrogen dependent genes. The prolonged binding of tamoxifen to the nuclear chromatin of these results in reduced DNA polymerase activity, impaired thymidine utilization, blockade of estradiol uptake, and decreased estrogen response. It is likely that tamoxifen interacts with other coactivators or corepressors in the tissue and binds with different estrogen receptors, ER-alpha or ER-beta, producing both estrogenic and antiestrogenic effects.